I am stoked to share that the website has expanded to include an online store!
Now you can purchase photography prints (framed and unframed) and some select branded merchandise in the online shop. There'll be more products rolling out over the coming months, especially as I complete the work on the new social networking site.
I just added two versions of a poster (framed and unframed) made from a popular photo I took a year ago. The photo received a lot of attention on social media and has been used in several advertising campaigns. It's a monochromatic photo of Barnegat Light House, or "Miss Barnegat Light," located in on Long Beach Island, New Jersey.
You'll also find a branded water bottle (which people are always asking me about on my Instagram) and—soon!—a branded hoodie (which usually goes out to new clients) (and more prints) as well. Keep an eye on Instagram for when those products drop.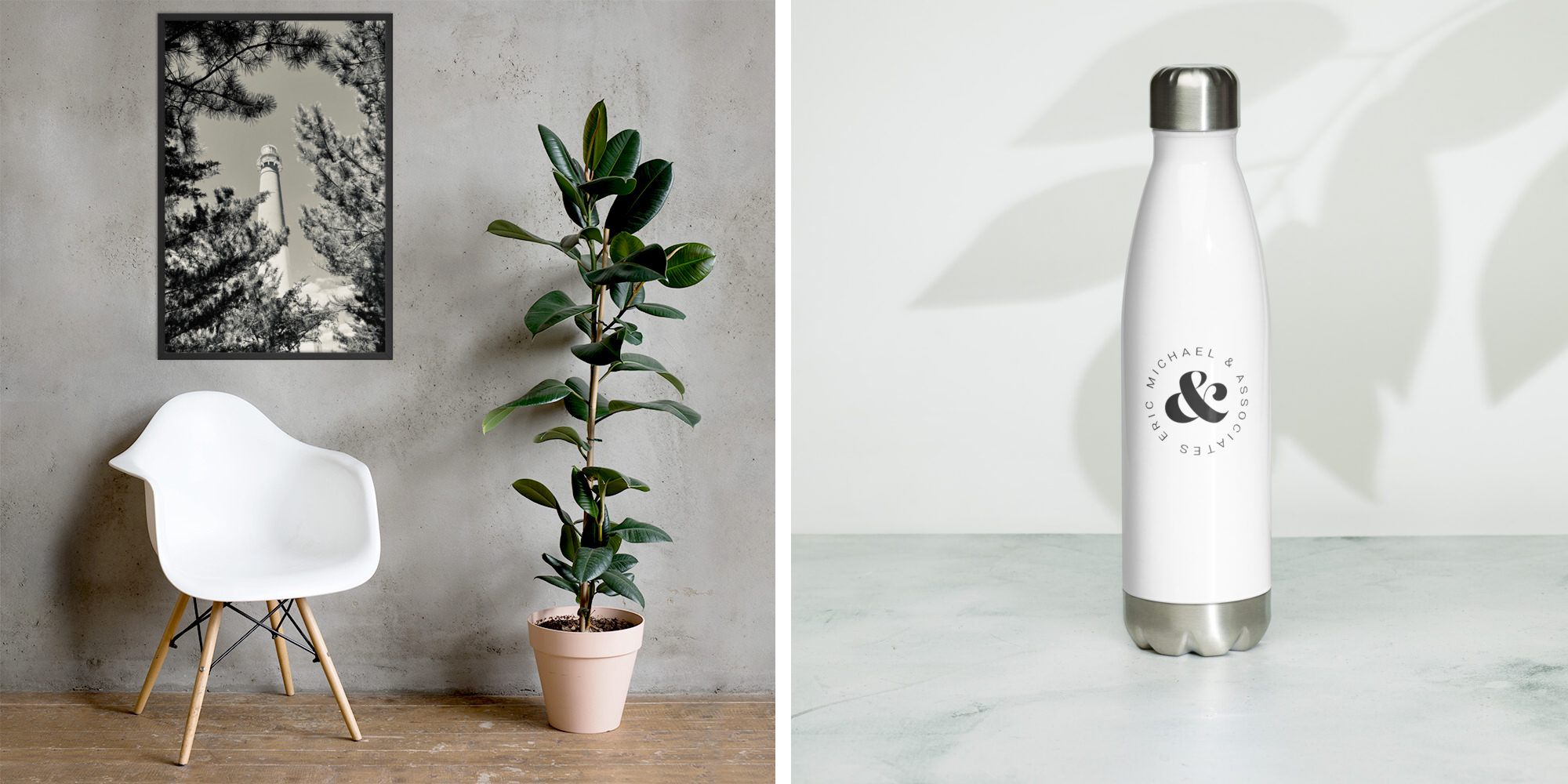 I really am excited. This site has always mostly been an informative and educational resource for clients interested in retaining me for my creative design work and it's time I do more with it. Don't you think? I just haven't had the bandwidth, until recently.
This wasn't an easy journey, I have to admit. It's been months of intensive research and planning into the what's and how's of nuance elements to make "this eCommerce thing" happen. But, I have to say, my new friends at Printful made it super easy. I have been eager to work with them for years, however, their tech and customer experience team surpassed any and all expectations I had for setup and implementation a breeze.
I chose to go with on-demand manufacturing and fulfillment (aka "drop-shipping") (for as many of the products that I can) to ensure I wouldn't be one of the billions of people/brands overproducing products and straining our already inundated ecosystem and infrastructures. This may add a margin of time to the traditional processing and delivery windows, however, I know my customers and clients share in my commitment to doing business ethically. So, I know it will work.