One thing I know for sure is that creativity, innovation, and powerful performance cannot simply be left to their own devices. Not in an ever-changing digital landscape like the world wide web, anyway. You'll come to learn, soon enough, nothing here is evergreen.
Success online requires the same things as success anywhere else: skillful and intentional management, regular and recurring maintenance, and (for most) a trusted collaborator who can help you chart and stay the course.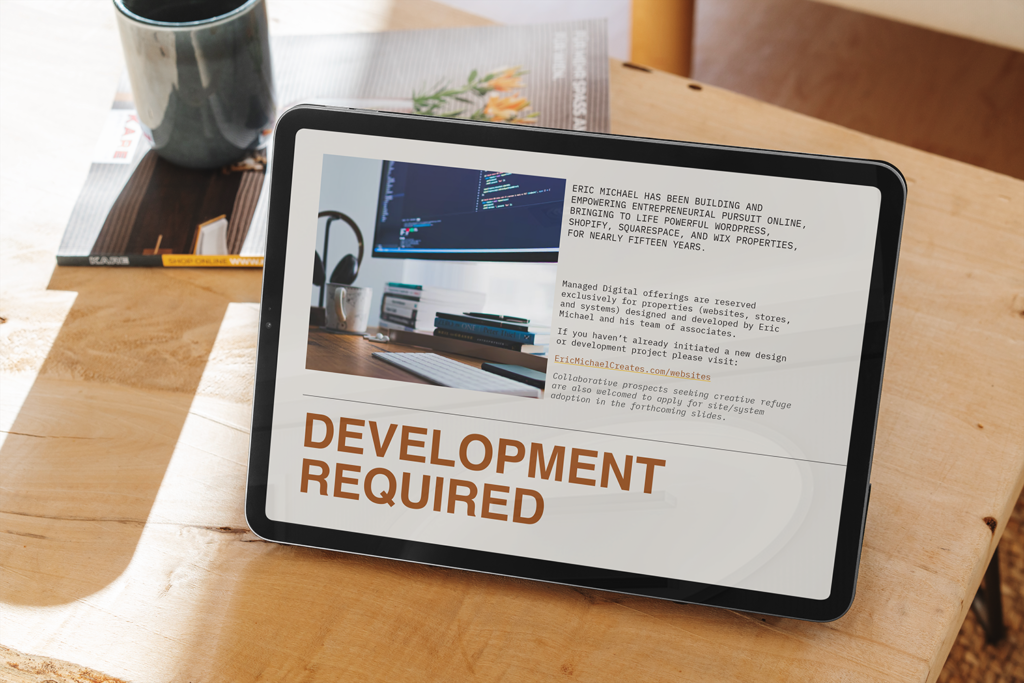 The Shopify, WordPress, and Squarespace platforms have been my personal sandbox for nearly fifteen years and, in all that time, I've never known one operating system, theme, or ancillary software to not require regular assistance or support. WordPress especially.
I've taken all I've experienced in supporting brands in managing their presence online, all of the data and statistics spanning management and maintenance tasks, content creation, and more to introduce a new service suite into my practice: Managed Digital.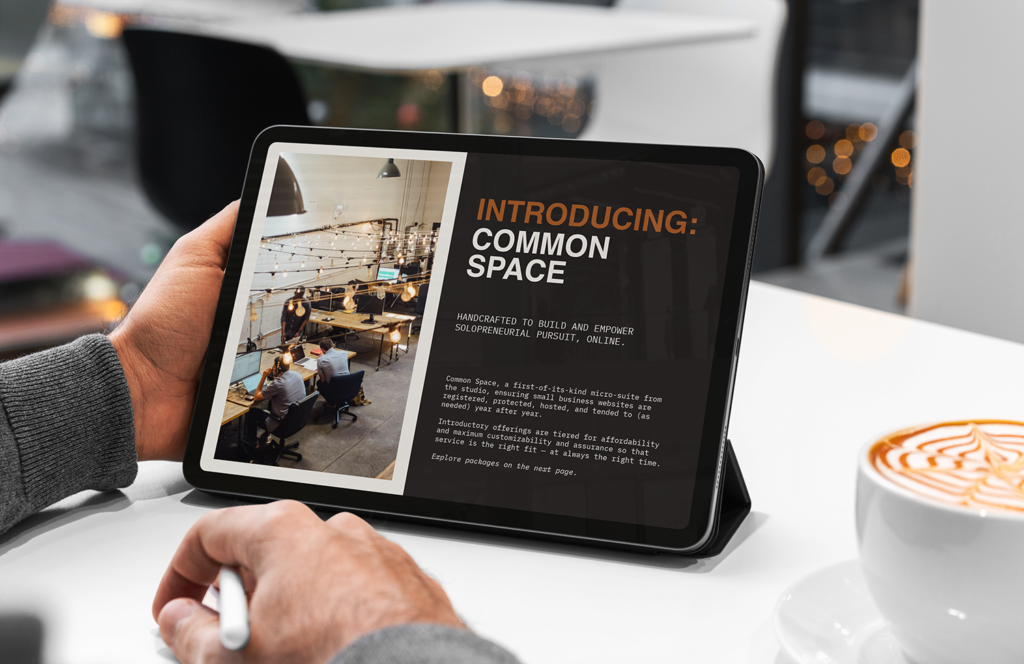 Recurring management and maintenance services are nothing new for creative agencies and independent collaborators, like myself. While I don't, some designers and developers require recurring service agreements for upwards of one, three, or even five years after your digital property launches. And more often than not, you'll be thankful that you've locked yourself into one—anything can happen. (There are a myriad of reasons why I don't require them but we can get into that later.)
I've served as registrar, host, manager, and maintenance support for clients over and over (and over) again throughout my career, however, Managed Digital is still a first-of-its-kind offering for me in many ways.
Managed Digital is the most concentrated-yet-robust service suite I may have ever incorporated into my practice:
The entire suite is á la carte, allowing clients to pick and choose the service coverage that may (or may not) serve their brand, online shop, and ancillary needs best. And snackable pricing means we're even more in line with our core values of guiding our work through intention. You'll never pay for tasks or services you don't need.
The best part? I've incorporated the earlier 'Park' + 'Prime' + 'Power' suite and other offerings (for large-scale organizations) into Managed Digital as well. So, it's more or less a one-stop-shop for all that comes next—and everything after.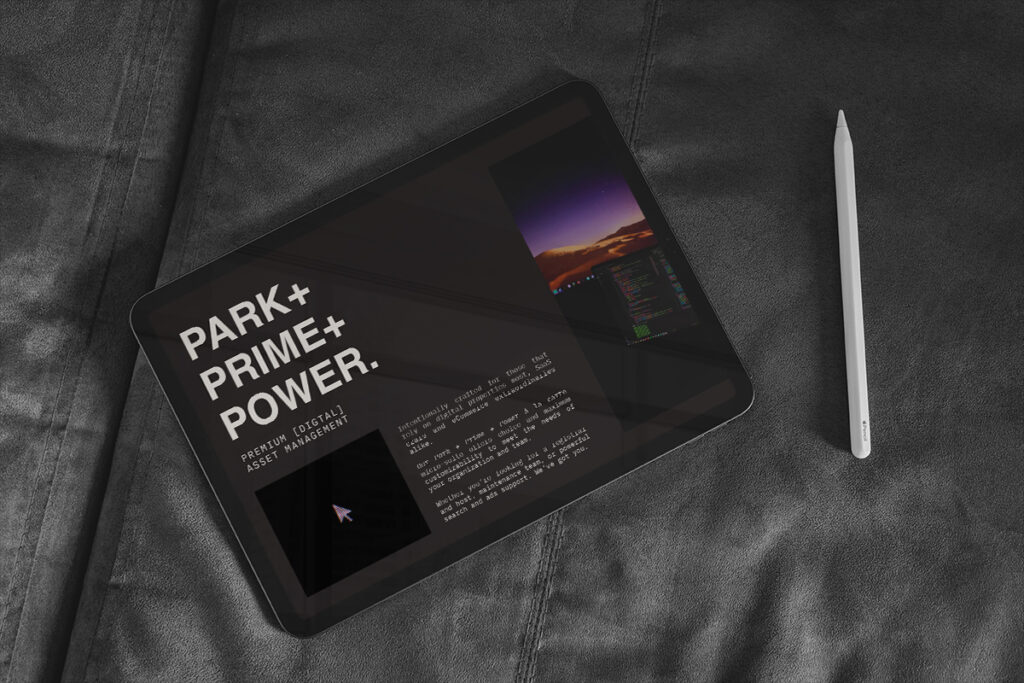 ---
Managed Digital offerings are available now, including WordPress and Squarespace Common Space, recurring maintenance and management packages, and more. Book a conversation to learn more or inquire about how Eric Michael can support your digital property.